About me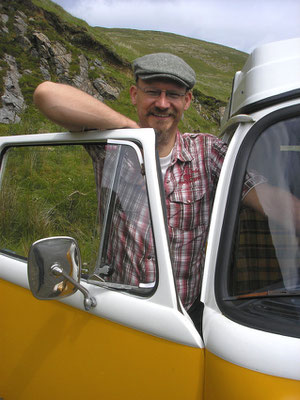 Geboren im Dezember 1970, wohne ich nun in Mittelhessen.
Meine Leidenschaft ist neben dem Fotografieren auch das Reenactment, also das "Leben" in einer anderen Zeit. Bei mir ist es das Jahr 1100 und die Mitte des 18. Jahrhunderts. Nachdem Du diese Seiten angesehen hast, darfst Du auch gerne mal hier rein schauen: www.wolfsbanner.de (Mittelalter – momentan offline) und www.jacobitehistory.de (18. Jahrhundert).
Was es noch zu sagen gibt...
Zu sagen gäbe es viel. Die Frage ist nur: Wen interessiert's? Bevor ich Dich mit zu viel Text erschlage, lasse ich lieber Bilder sprechen. Wenn Du etwas wissen möchtest oder Fragen hast:
einfach mailen.

Born in December 1970 I now live in a small town in the middle of Hesse. My passion – besides taking pictures – is re-enactment. The "living" in other periods of time. One of these periods is the year 1100 and the other the first half of the 1700s. After having viewed these pages you may visits these ones: www.wolfsbanner.de (1100 – but offline at the moment) and www.jacobitehistory.de (1700s).
What else to say...
Well, a lot can be said. But who cares? And before I say too much by myself, I let the pictures speak for themselves. But if you want to know something, feel free to drop me an e-mail!